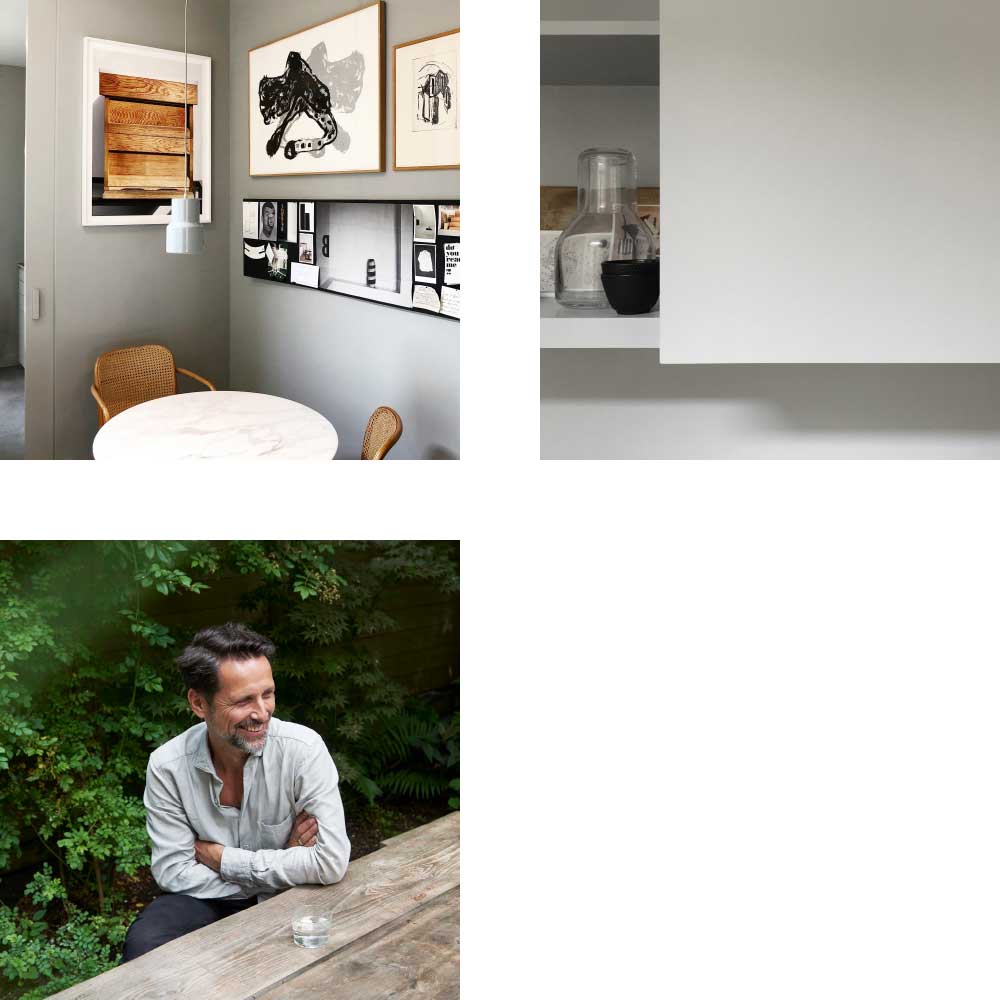 Studio Bakker
De Wittenstraat 113h
1052 AR Amsterdam
The Netherlands
T +31 (0)20 304 4903
M +31 (0)6 55 106 777‬
Stef Bakker is a designer, creative director and academic with more than 25 years of experience during which he has developed his specific and informed aesthetic. This quiet, thoughtful design is based around a deep understanding of simple human needs. Stef is the founder of Studio Bakker, co-founder of the Orange Babies foundation and teaches at the Design Academy Eindhoven.
Studio Bakker specialises in designing interior spaces for private clients, commercial and cultural institutions as well as set design and communication for international brands. While the needs of every project are specific and varied, Studio Bakker consistently applies its philosophy of organising reality to stimulate the senses and inspire consciousness. The studio's guiding principle has always been that our surroundings – especially the spaces in which we live and work, as well as those suggested in print – design our lives in turn.
With this in mind, the studio's design process,from understanding a client's needs to the finished experience, showcases a tireless attention to quality, function and beauty.